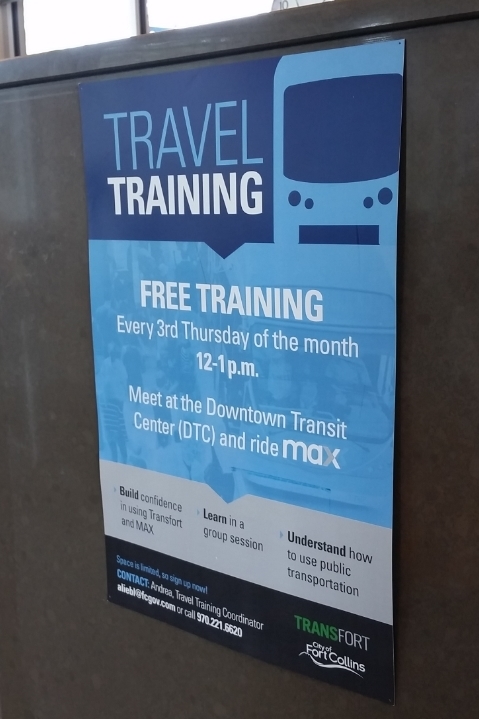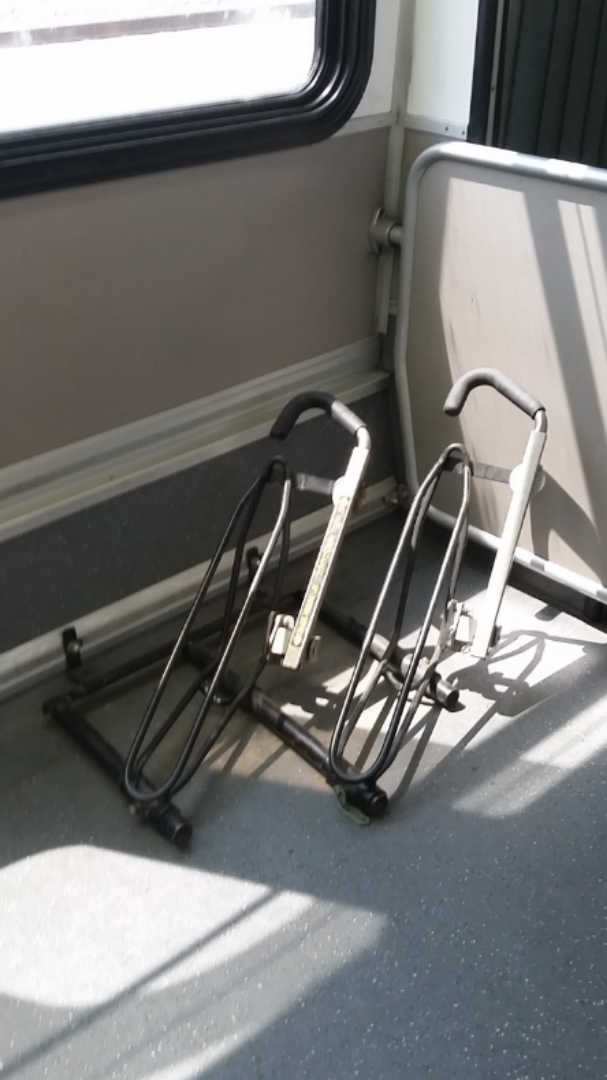 I recently took a transit field trip up to Fort Collins, Colorado to see their MAX BRT service. I was curious to experience the system and check out the design details. It didn't disappoint. For a small system, I was impressed by how well they implemented high-quality BRT elements, and in some cases made difficult planning & design decisions to prioritize minimizing travel times.
Here are some highlights:
Service frequency — MAX operates Monday through Saturday from 05:00 to midnight with buses every 10 minutes between 6am and 7pm and 15 - 30 minutes otherwise. This is moderately convenient service throughout most of the week.
Dedicated right of way —2/3 of the 5 mile corridor is a separated busway which minimizes delays from other vehicles. For part of that busway, where MAX runs within a freight rail right of way, Transfort had to obtain an easement from BNFS railway. On a short narrow section, the busway is reduced to a single lane — north and southbound buses have to coordinate their movements and yield to an oncoming bus. Finally, along 1/3 of the BRT corridor (1.67 miles) the BRT operates in mixed traffic with curbside stations, which introduces some delay.
Signal priority — The BRT buses benefit from traffic signal priority while in the dedicated busway.
Bikes on BRT — As Fort Collins is a veritable bicycling mecca, Transfort made efforts to integrate bicycling with the BRT. There are bike racks at the stations, and several secure bike parking cages at terminus stations. Three MAX stations also have adjacent bikeshare stations. Transfort also went a step further by providing four bikes on board the BRT vehicles. I like this solution for several reasons:

It provides some riders the convenience of bringing their bike on the BRT;
There is good access to bike parking and shared bikes at stations for those who don't bring their bicycle aboard.
It seems faster for riders to bring their bikes on board than to deploy a bike rack on the front of the bus, load a bike and then board the bus. So the MAX BRT accommodates some bicycles without compromising travel time savings for all of the passengers;

Prepaid & level boarding — Passengers can purchase tickets at station vending machines. With Transfort's proof of payment system, passengers board through any of the 3 bus doors level to the station platform, which aids in speeding boarding.
Well-designed stations — The 12 MAX BRT stations are simple but substantial transit stops with good transit passenger amenities. Stations include benches, real time bus arrival information, maps, announcements and other transit information; ticket machines; and sound art piped in through station speakers.
Strong brand & marketing — The MAX brand is consistently applied to the BRT vehicles, stations, tickets, information & signage. I noticed some nice outreach including transit travel training sessions, how to ride guides and system maps.
A couple opportunities for improvement would include increased off-peak and Sunday service hours. Currently MAX buses don't typically run on Sundays. And I noticed large bus-station platform gaps at times which can make it difficult for users with mobility aids from boarding & alighting safely. Otherwise, MAX serves as a good model for how to implement BRT and prioritize transit in small towns. Transfort has succeeded in providing a high-quality transit experience on the corridor.